Creating a Support System
Are you looking for someone to coordinate the various professionals who may be providing some or all of the following services?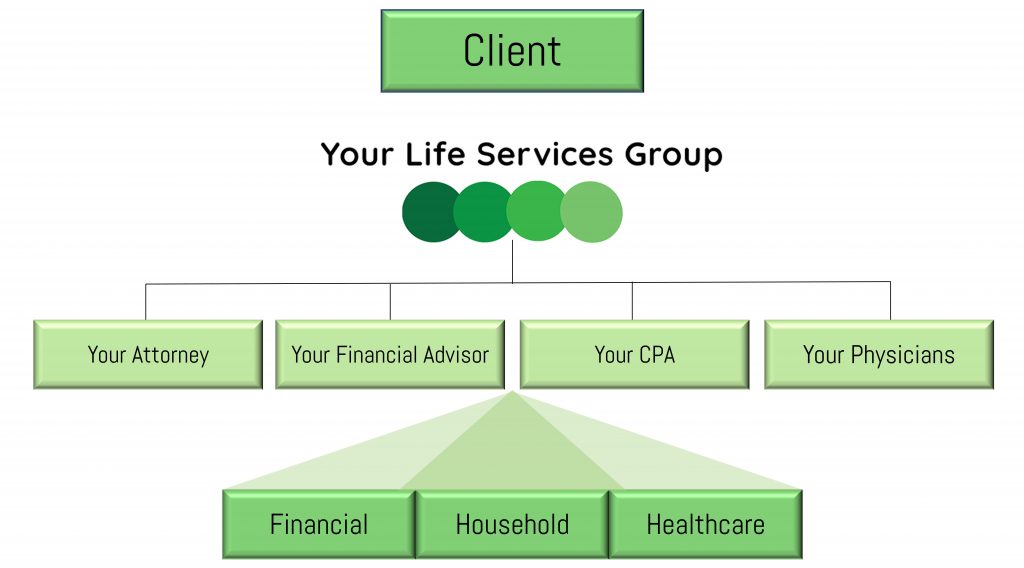 We offer a program designed to help individuals maintain their dignity, self-respect, and quality of life. 
Our team of professionals can help you with the management of your affairs according to your goals.
With someone else addressing the day-to-day concerns, you will be able to concentrate on what is most important to you.
Your Life Services Group was established to complement and support current activities and to help you maintain personal and financial independence.
We work with you to develop a customized plan based on your individual needs, resources, and goals.
We assess each situation and discuss your concerns in order to gain a better understanding of the help you may need regarding financial, household, and healthcare matters.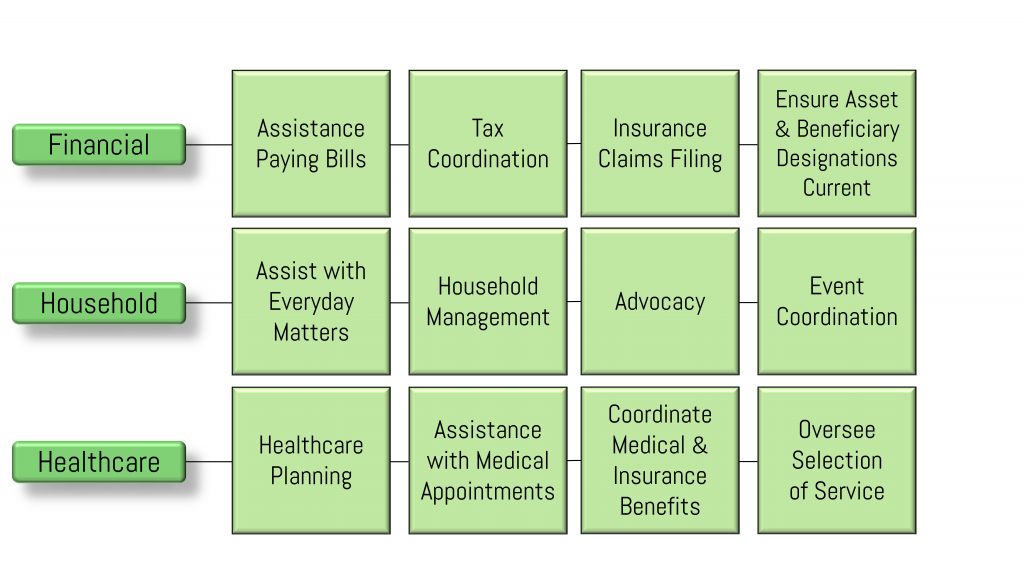 We would be happy to discuss your options further.